DETAIL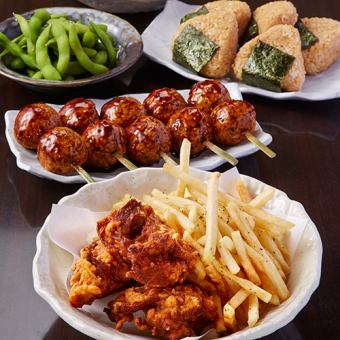 【Children Limit for Elementary School Children】 Constant Children's Set 756 yen (All 5 Items) Children's Soft Drinks All you can drink
(Tax included) / per person
Mom Papa Nice child set! We accept from one child.A child limited course for primary school students and under.Soft drinks are all you can drink.
Menu

- Edamame

· Fluffy Tsukune Sorae

·French fries

· Deep fried chicken from juicy with oyama

·rice ball

※ Products may vary depending on purchasing situation.